Goodbye 2017 – Hello 2018!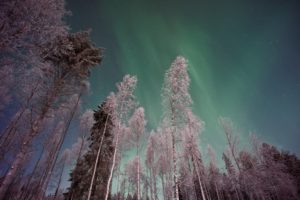 2018 is now in front of us and 2017 is drawing to an end. We would like to thank our customers, distributors, partners and shareholders for the cooperation this year.
Eevia Health is looking back at an eventful and challenging year. In April we divested with the consumer ready supplement business and Eevia Health started to focus 100% on our ingredient business. We have participated in trade fairs around the globe, such as Vitafoods Europe in Geneva and SupplySide West in Las Vegas with a much more focused product offering. In addition to a surge in new leads, we have acquired many new customers. Eevia Health now exports high quality ingredients to more than thirty customers in seven different countries.
Hence, we have been growing fast during 2017. That put pressure on our response time, lead times and capacities. We have found it necessary to initiate significant investments in our factory. In August we were able to secure a EUR 1 million in new equity and a very competent investor joined our company and board. In the fall, a lot of time and effort has gone into planning and implementing a significant increase in our manufacturing capacity. As we enter 2018, we are commissioning new capacities in raw material handling, extraction, adsorption, evaporation, blending and drying. We will have an overall increase of more than 600% in output capacity of key products very soon, which will enable us to be a much more capable and reliable supplier for our customers.
2017 was the year when we really committed to our core values. Sustainability has become a very important topic to Eevia Health and we have developed a Sustainability Manual, which will guide us in being a responsible actor. We also focus on the authenticity of our products and the use of environmentally friendly production approaches. All our products are now offered with organic certificates and for export to the US we provide also NOP certificates (National Organic Program). In May, Eevia Health received the ISO 22000 certification from Inspecta. We take safety seriously, and will continue to make sure our products are made with quality and care. We hope to announce something about Kosher and Halal certification soon.
Our most important New Years resolution for 2018 is to improve our customer service level, and how we treat customers, including much faster response times. We have also made strides in 2017 regarding the technical quality of several products. In the beginning of 2018 we will also have news regarding our product portfolio, which we think will please our customers.
For now, we just wish you all a Happy New Year!
– Eevia Health