Eevia Health has received the H2020 Seal of Excellence
Eevia Health has been awarded the Seal of Excellence, by the EU Commission. It is awarded for a project proposal Retinari™, which was filed to the Horizon 2020 EIC Accelerator Pilot funding scheme.
The EIC is the EU's research and innovation funding programme and receiving the Seal of Excellence is a quality label for first-class innovative ideas worthy of funding. It means the proposal passed all stringent Horizon 2020 assessment thresholds for the three award criteria (excellence, impact, quality and efficiency of implementation) required to receive funding from the EU budget Horizon 2020.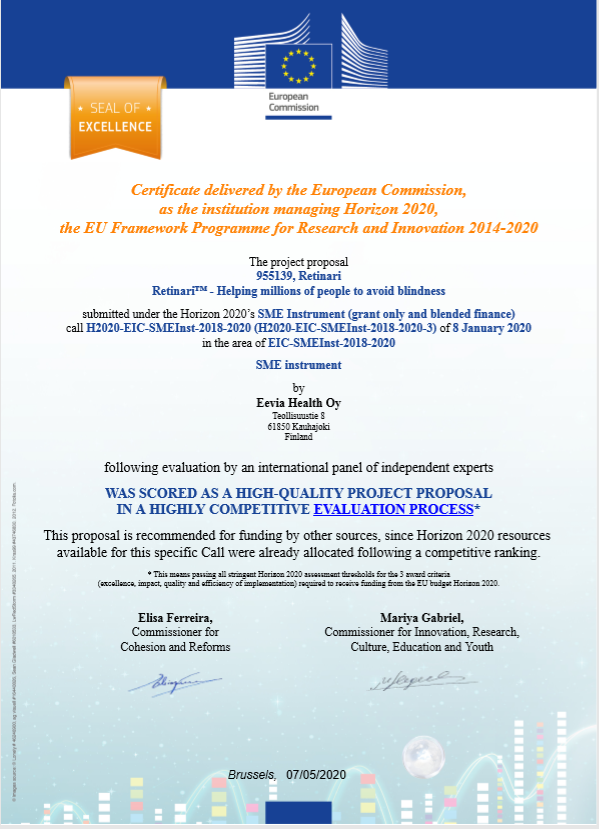 The Seal of Excellence Eevia Health Oy
For more information about the Seal of Excellence, please visit here.